Photos and videos of the awarding ceremonies
The Prizes of the Baltic Assembly have been awarded since 1993. In this section, you can find photos and videos from the last three ceremonies that have been held in Estonia, Latvia or Lithuania. The last ceremony was held on 4 November in Vilnius during the 40th Session of the Baltic Assembly. 
Prizes Ceremony 2021 in Vilnius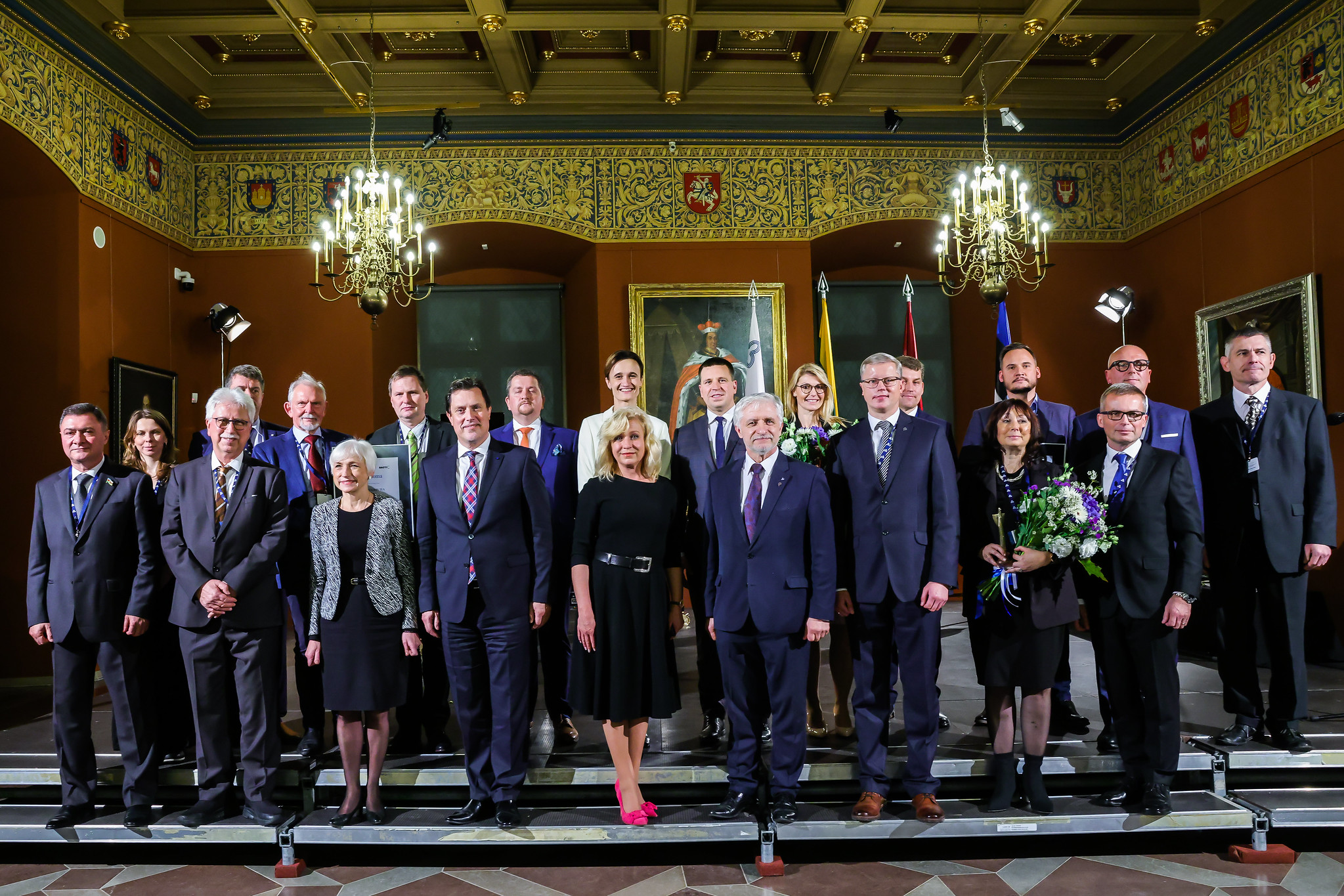 Family photo of the members of the Baltic Assembly, Prize winners and medallists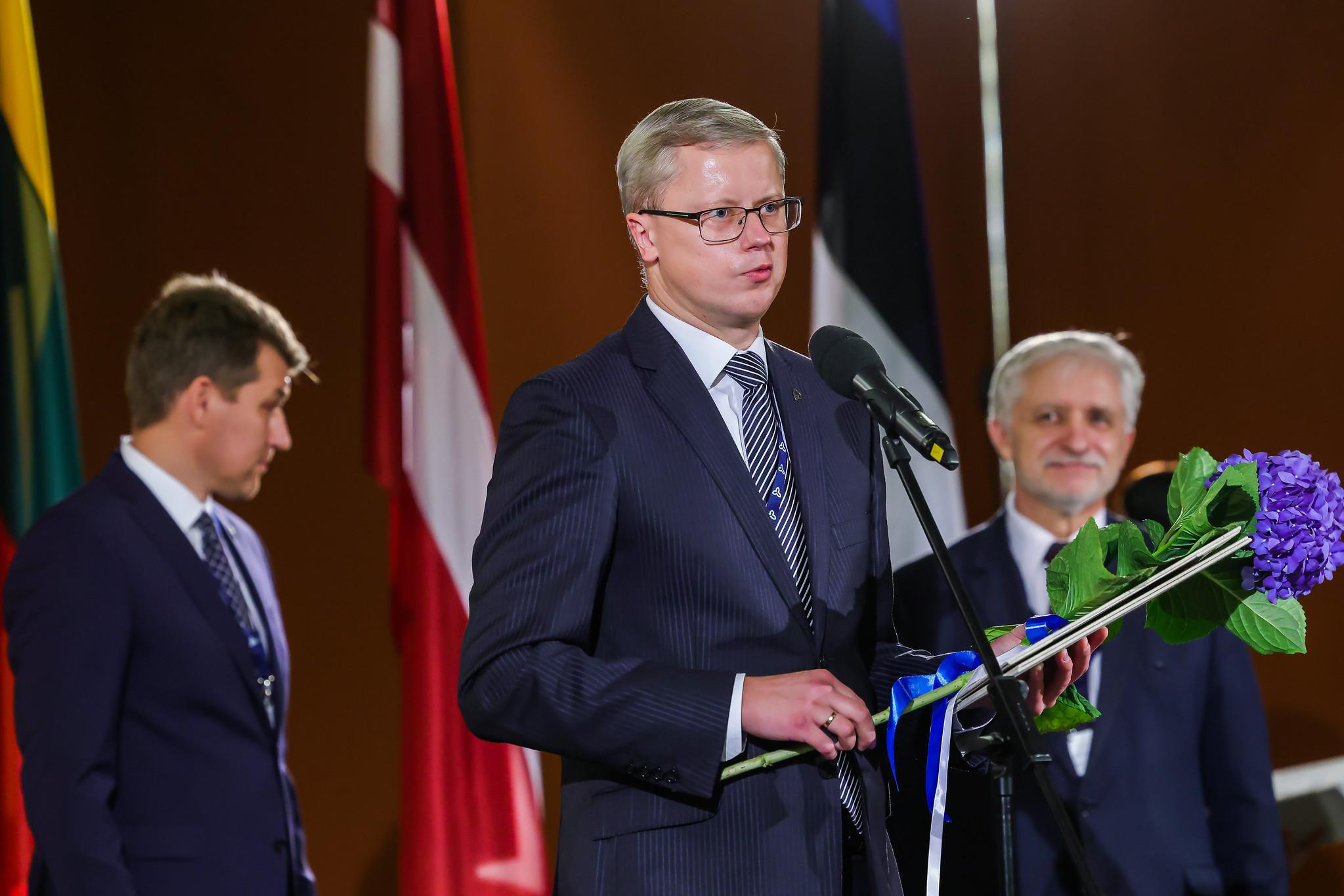 President Andrius Kupčinskas opening of the Prize Ceremony 2021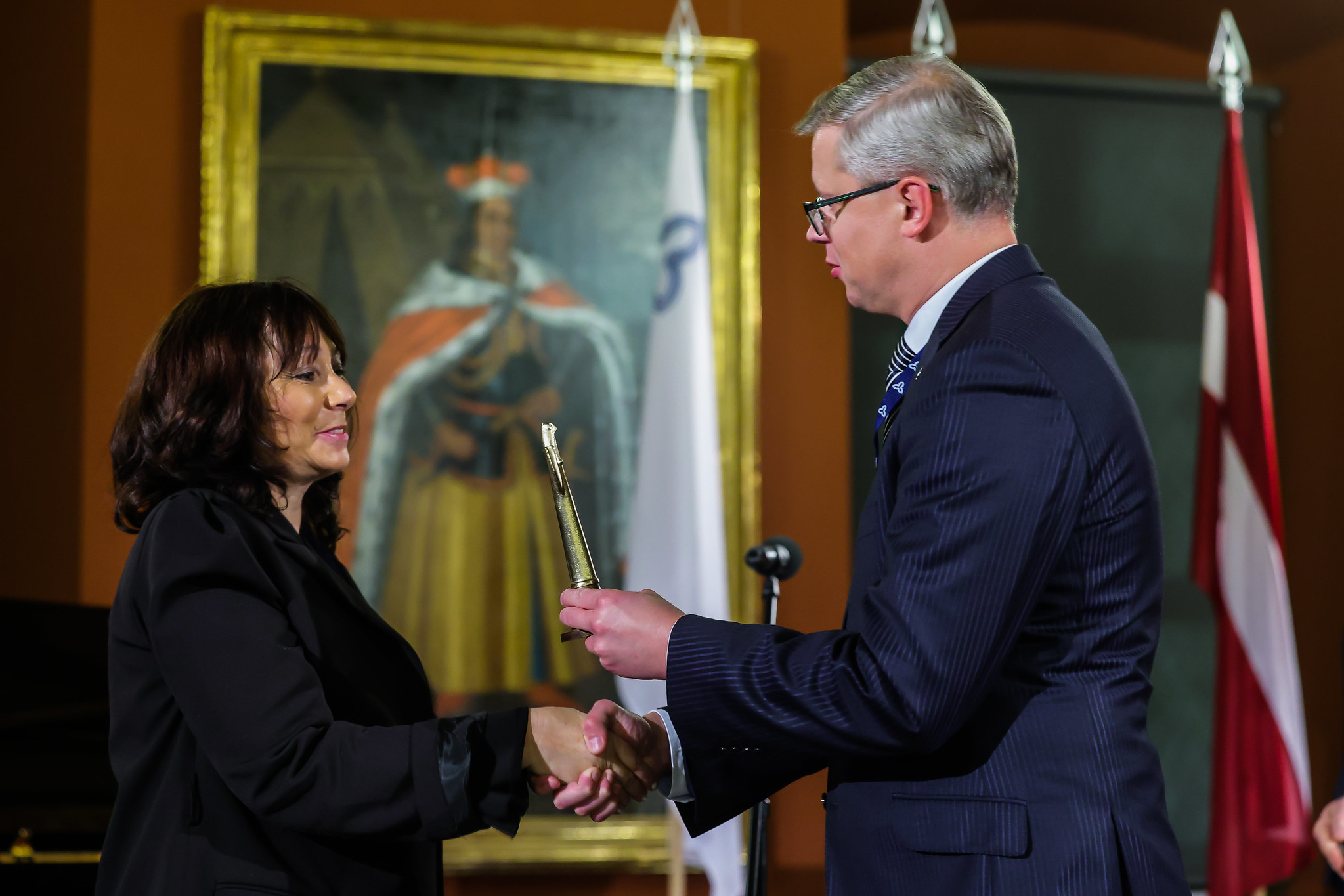 Prize in the Arts winner Ginta Gerharde-Upeniece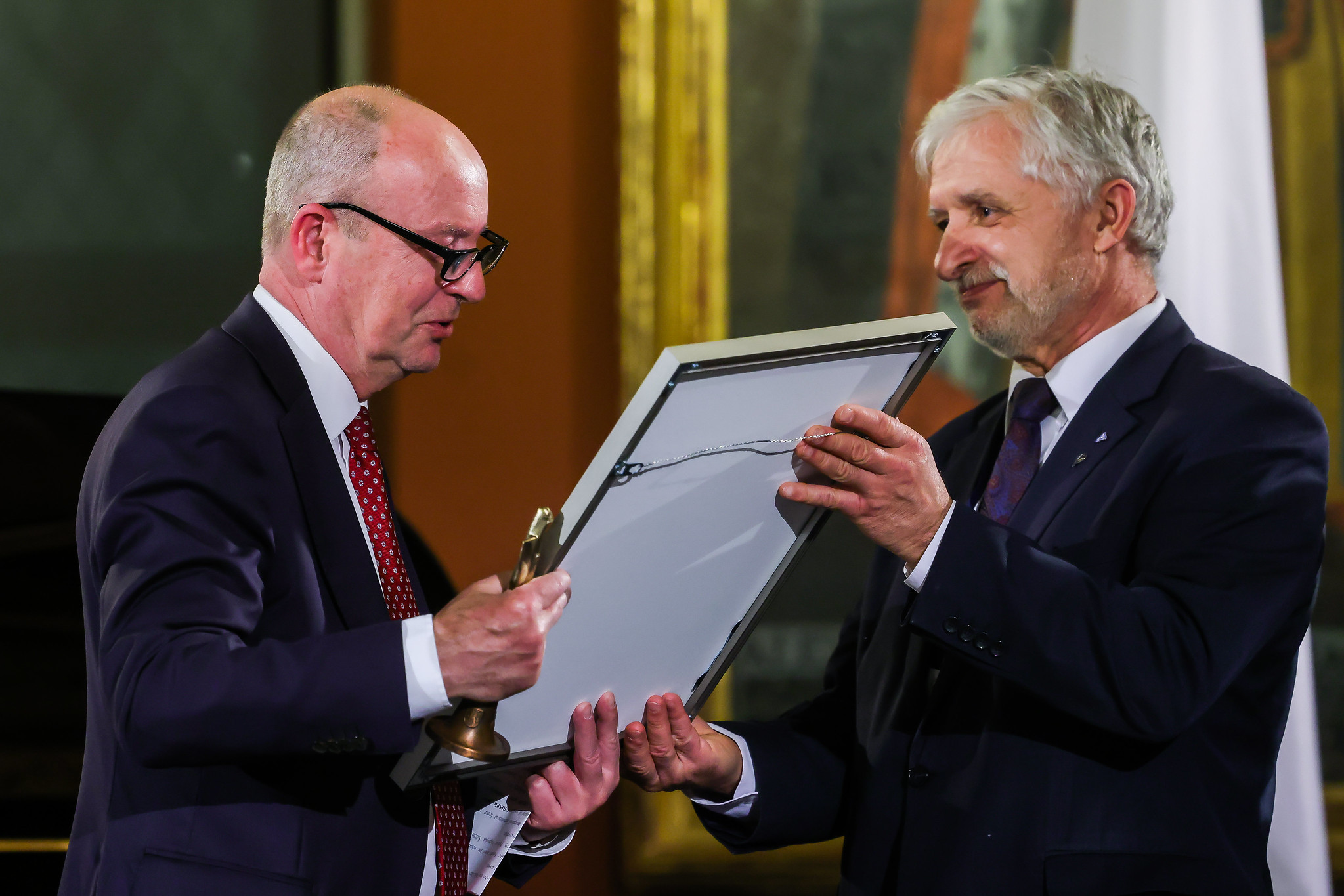 Valdemaras Razumas receiving the Prize in Science on behalf of Virginijus Šikšnys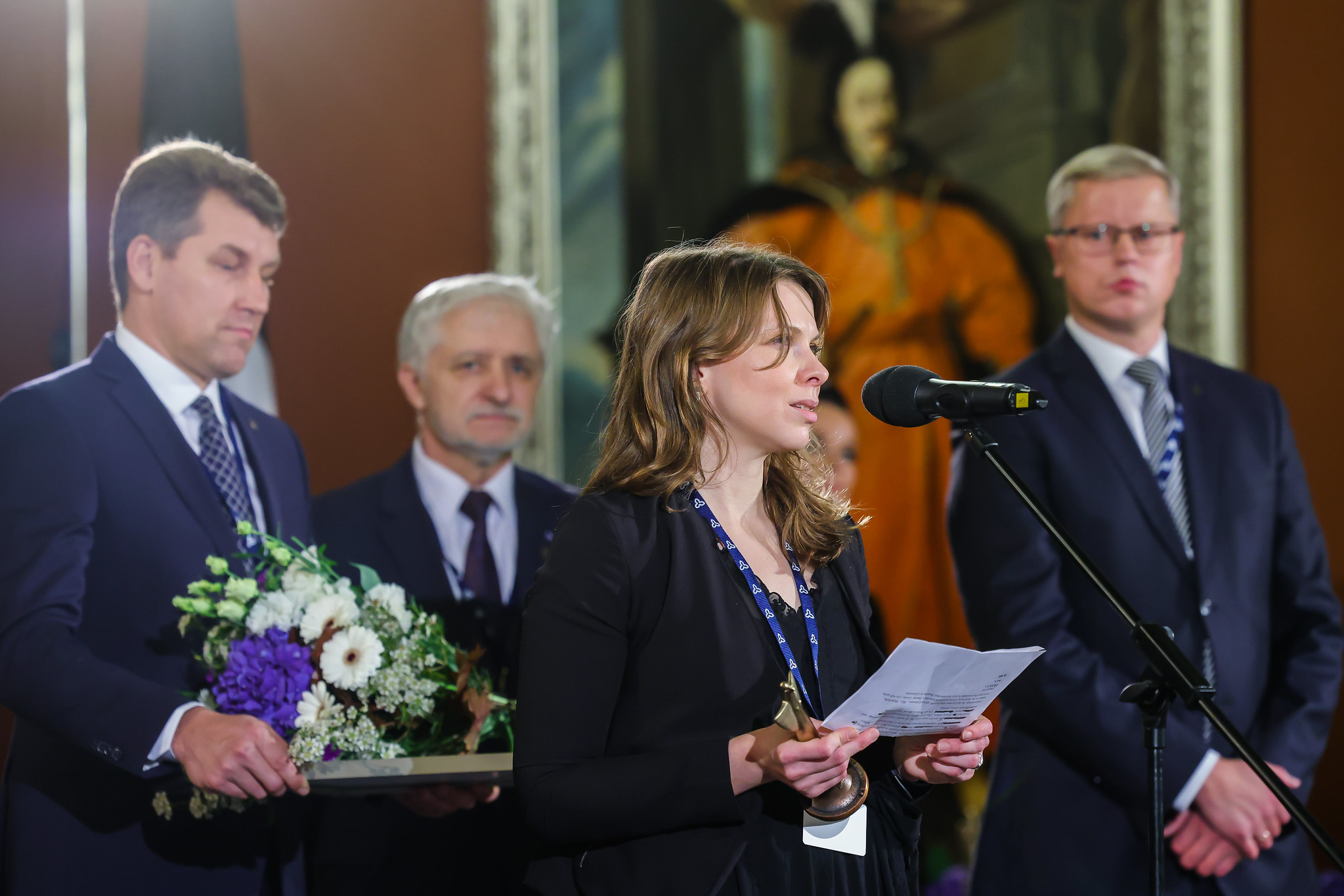 Mare Laanoja receiving Prize in Literature on behalf of Mr Vahur Afanasjev (Laanoja)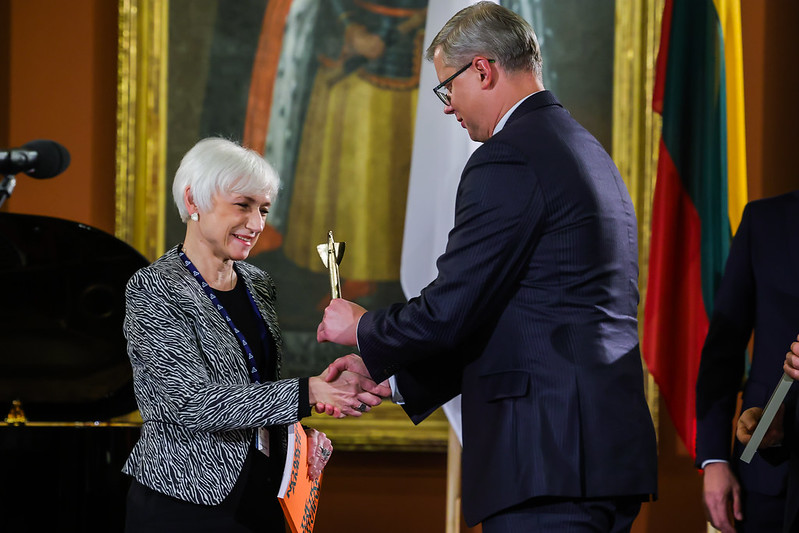 Prize in Literature winner 2020 Birutė Jonuškaitė 
Prizes Ceremony 2020 in Tallinn and Riga
In 2020, due to the COVID-19 situation in the Baltic states, the Prize Ceremony was not held in the usual format; however, two seperate small awarding ceremonies were held in Tallinn and Riga.
Prizes Ceremony 2019 in Riga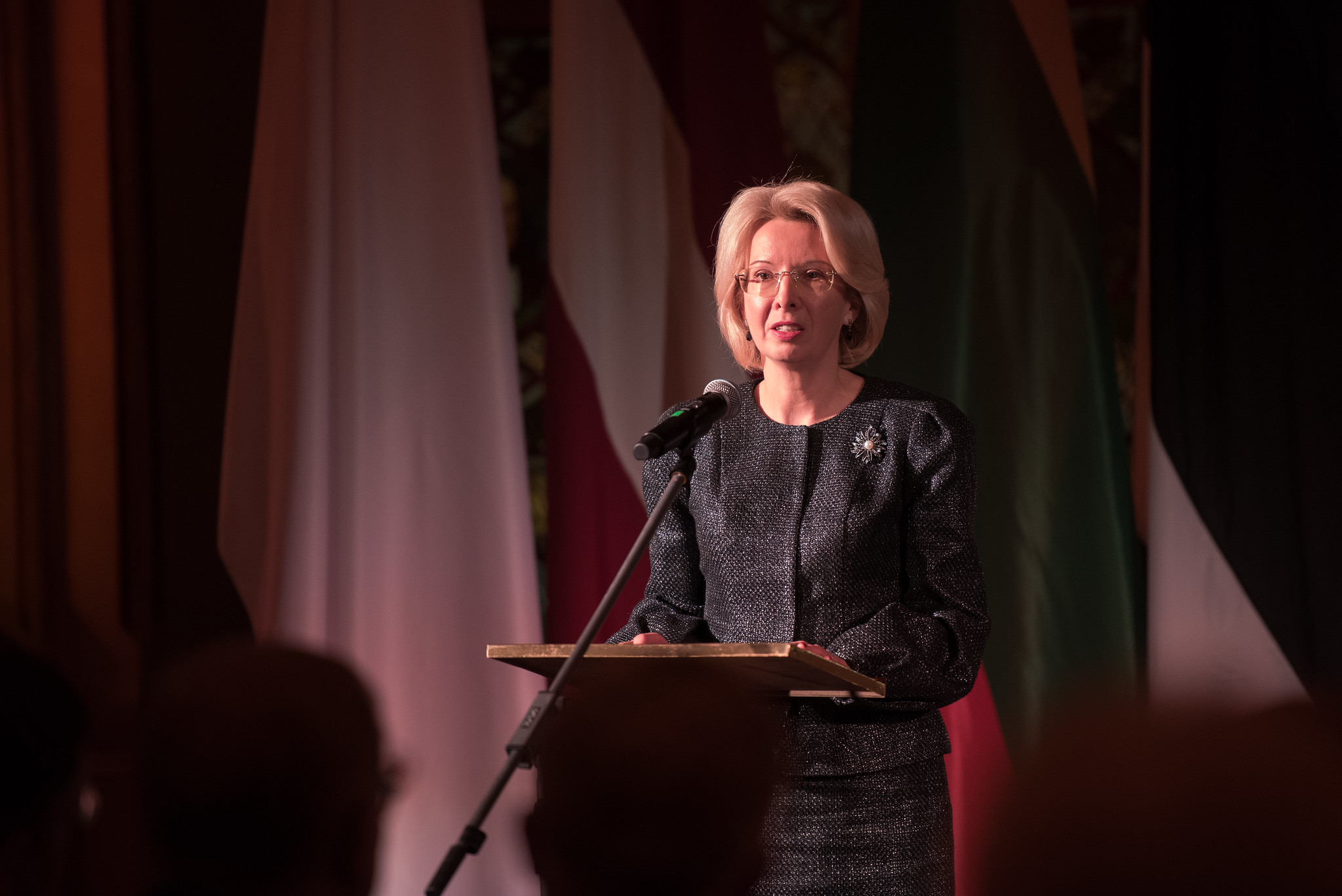 Speaker of the Saeima Ināra Mūrniece addressing the participants of the Ceremony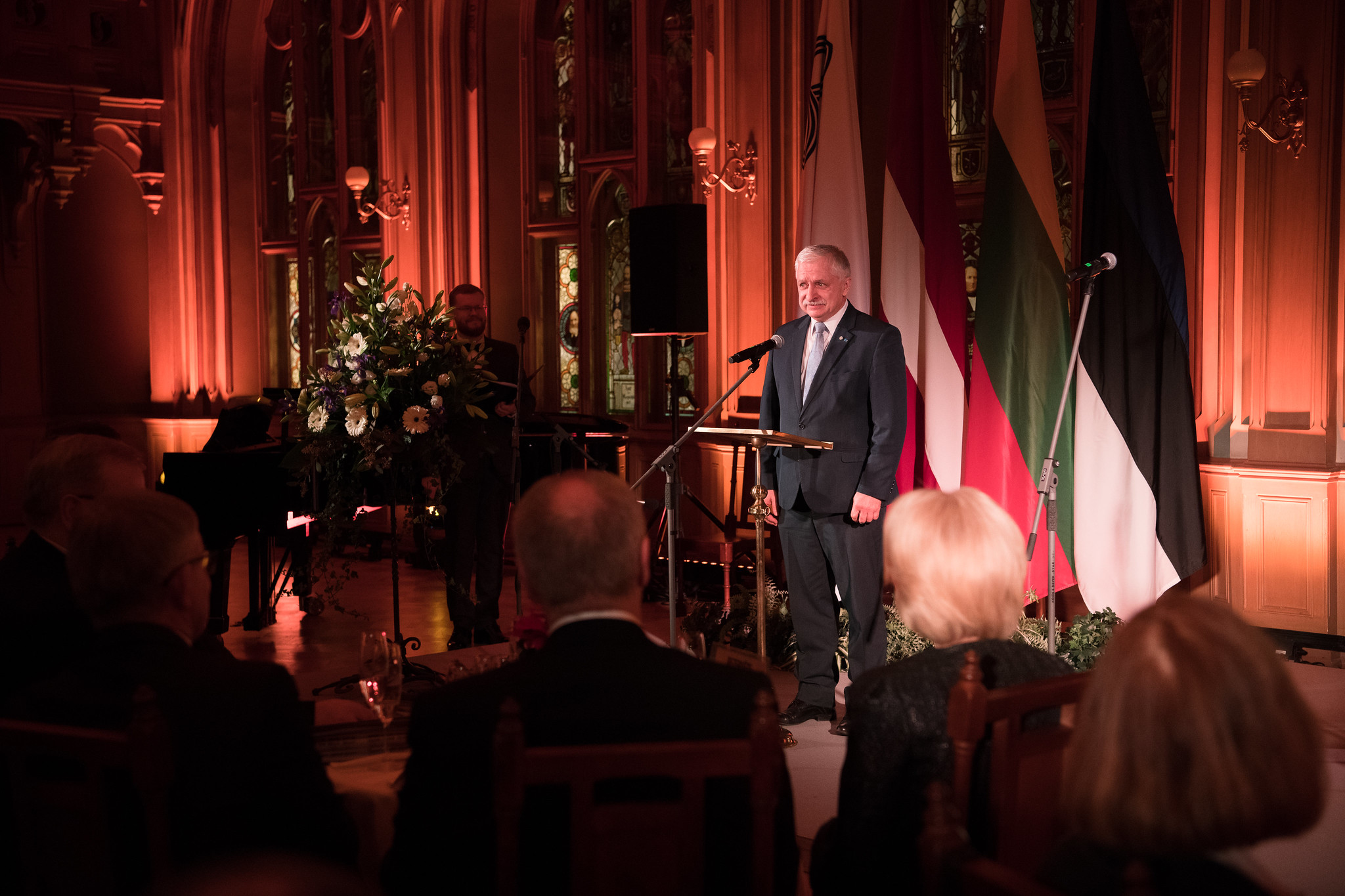 President of the Baltic Assembly Jānis Vucāns giving a speech during the ceremony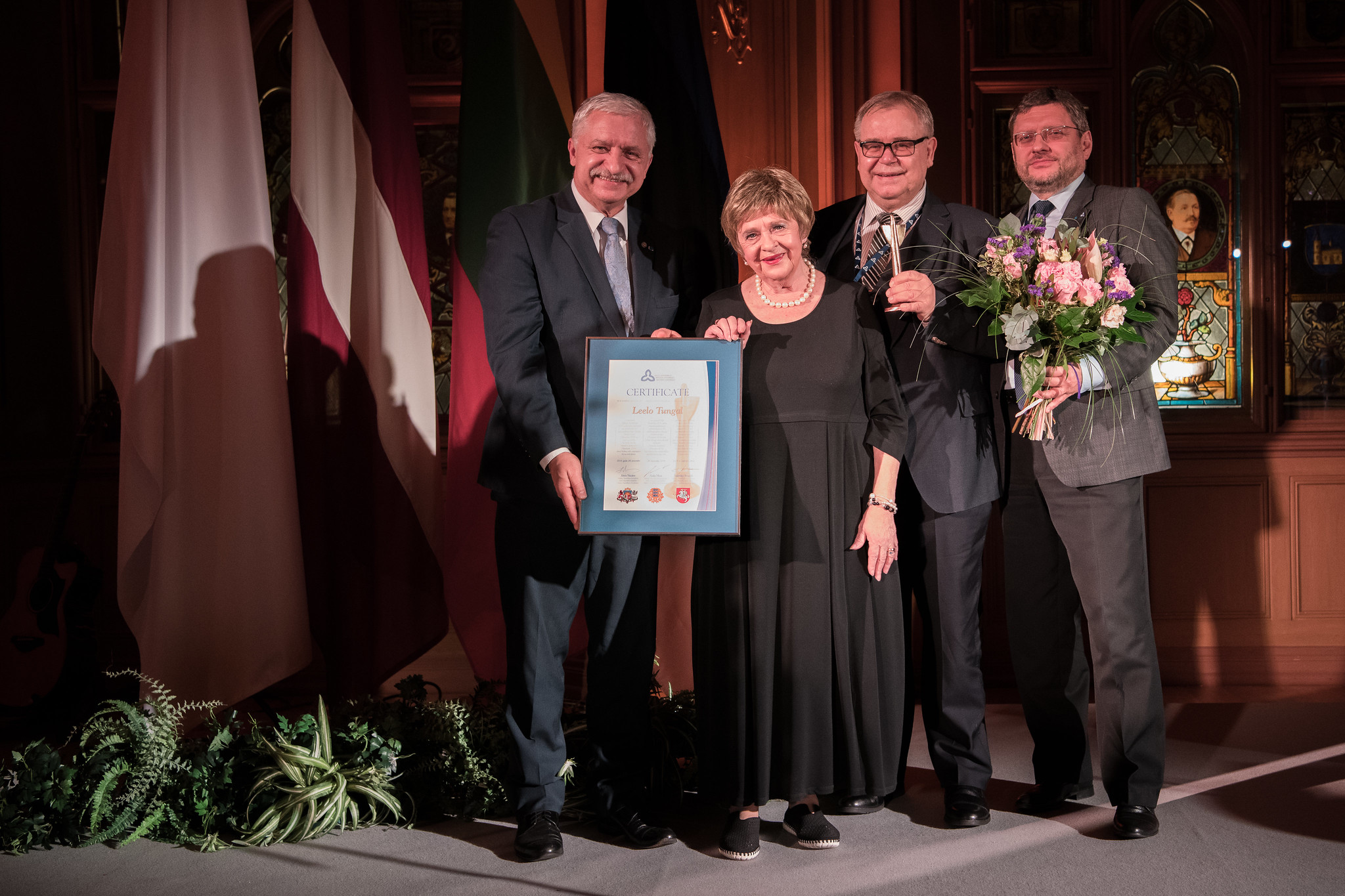 Chairs of the delegations of the Baltic Assembly with Prize winner Leelo Tungal from Estonia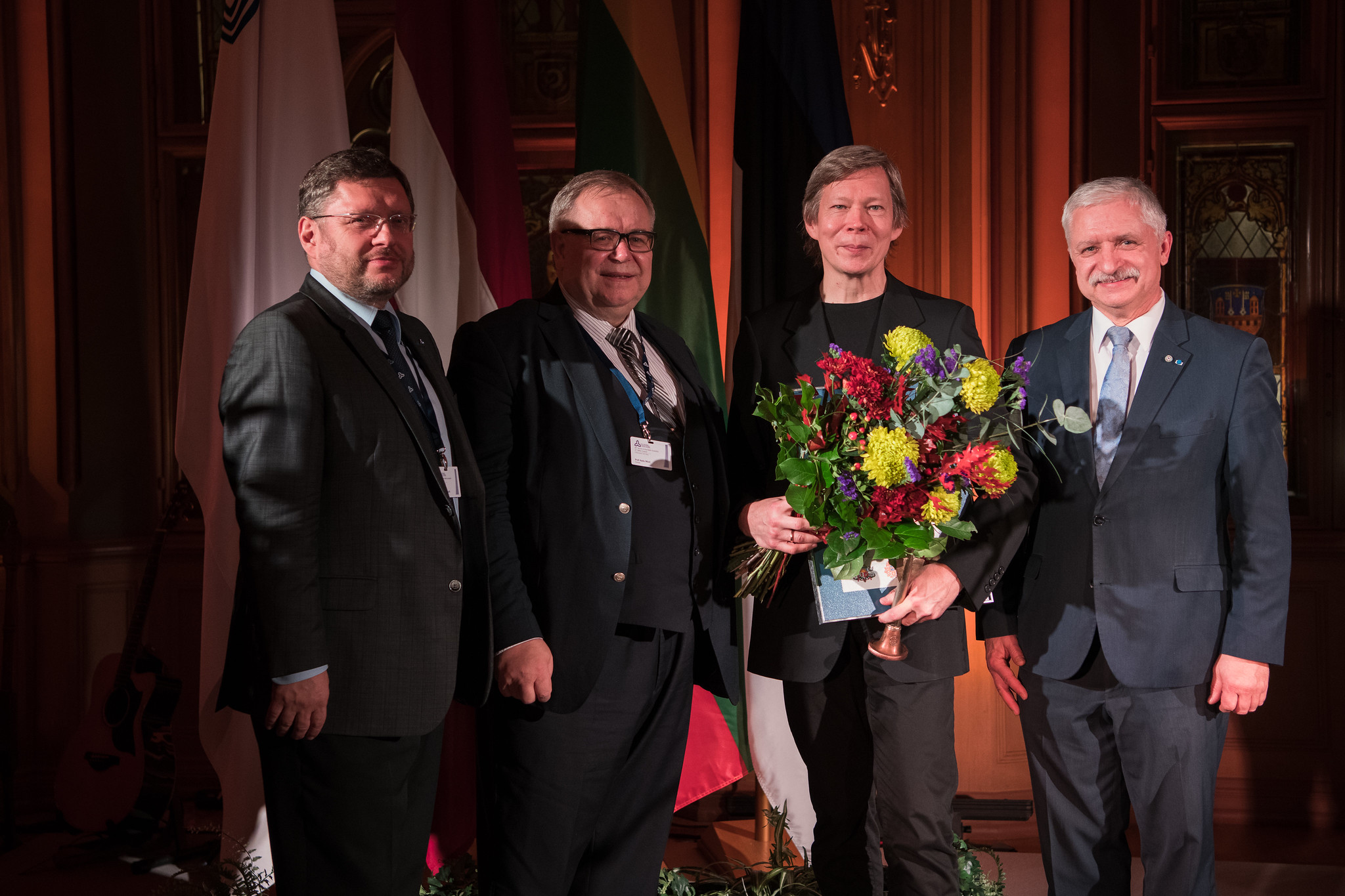 Chairs of the delegations of the Baltic Assembly with Prize winner Normunds Šnē from Latvia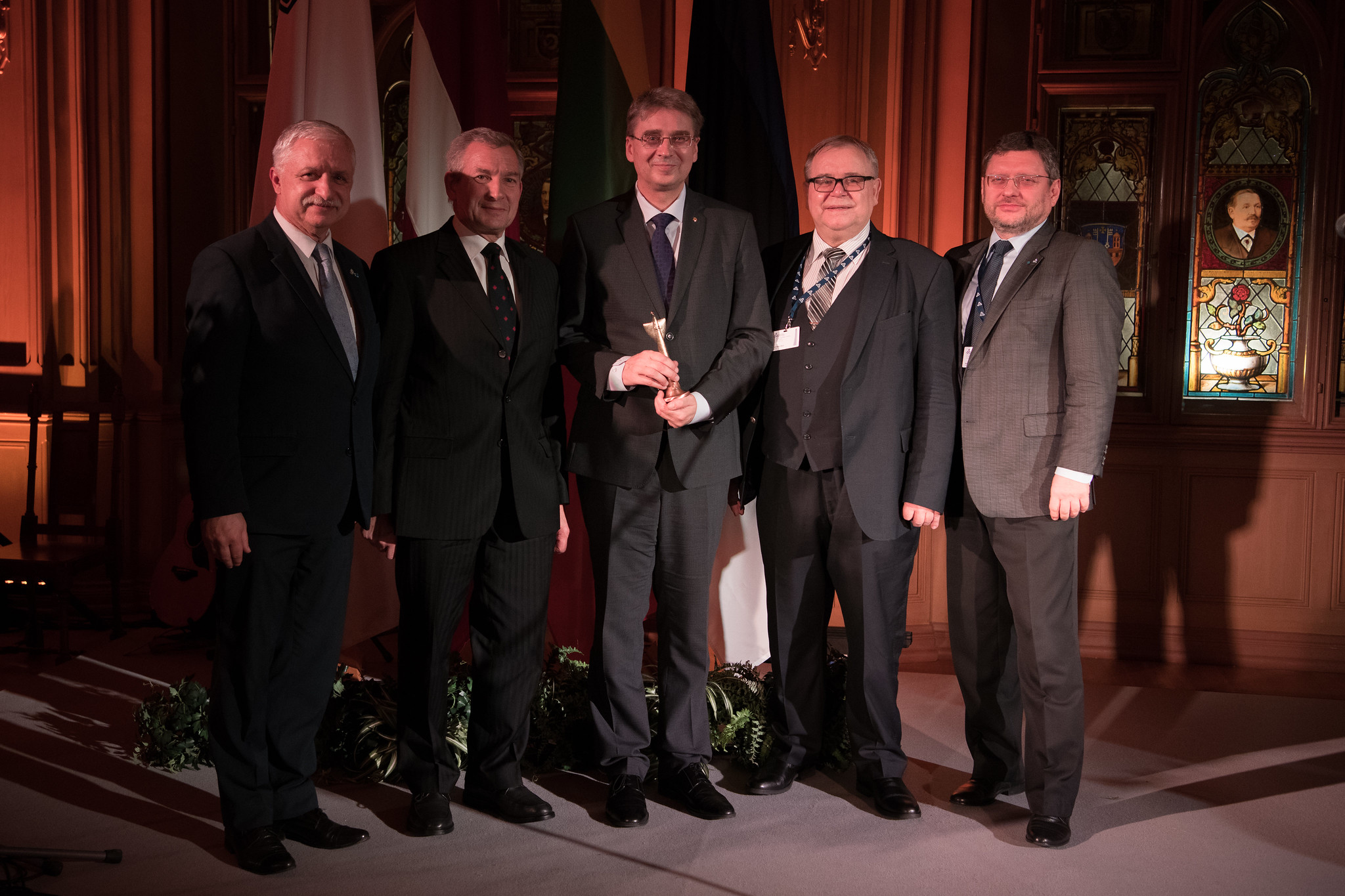 Chairs of the delegations of the Baltic Assembly with Prize winner Jūras Banys from Lithuania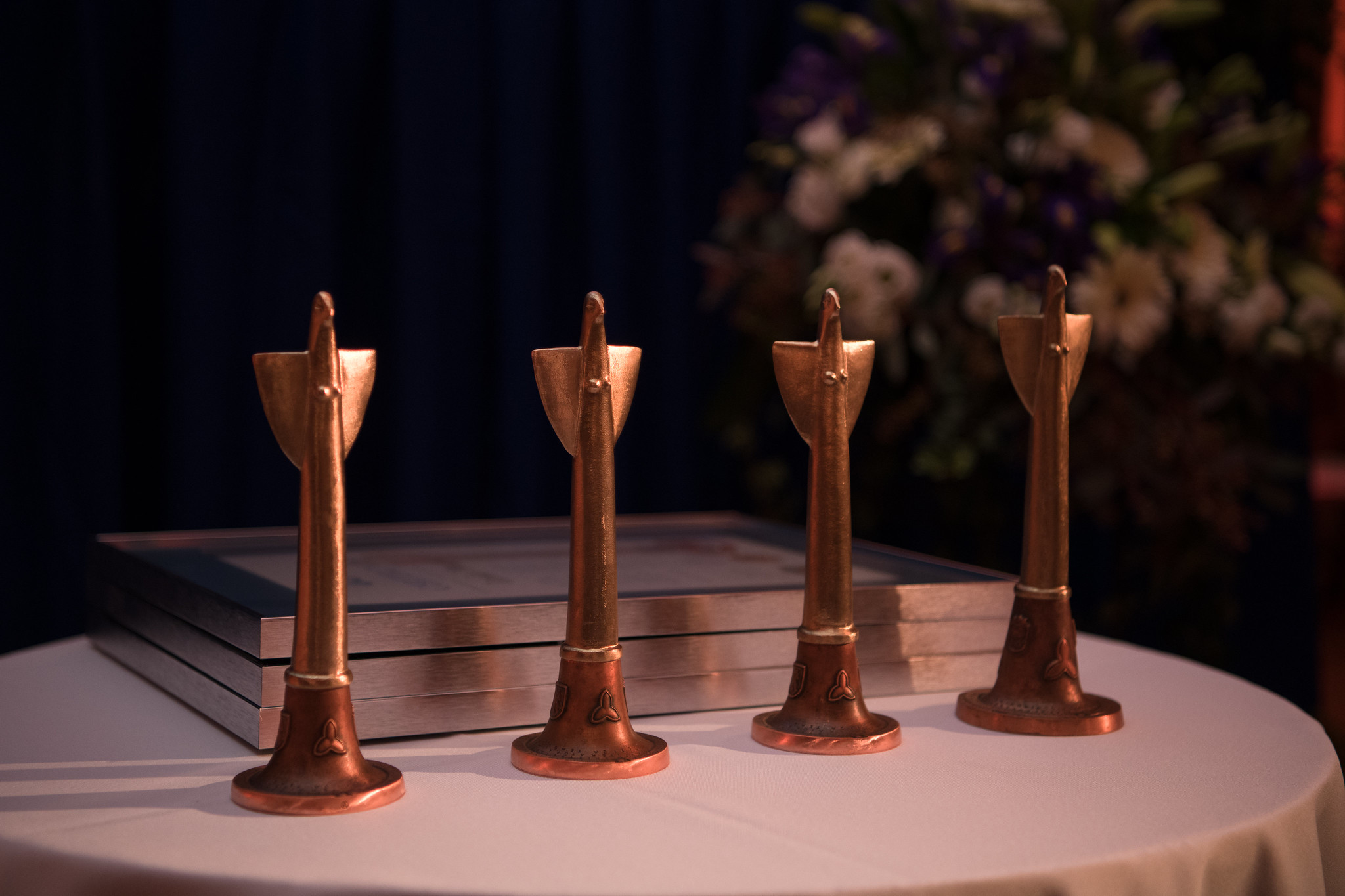 Statuette of the Baltic Assembly Prize for Literature, the Arts and Science
© Photos by the Chancellary of Parliament of the Republic of Latvia (Author: Ieva Ābele)